This week's Can't LIVE Without List is a list of some of my favorite places to shop and sites to visit for making my apartment more homey and inviting. And as someone who loves to play hostess, including a BBQ this holiday weekend, creating a welcoming and relaxing  atmosphere matters. Whether it's new curtains, a vase, serving dish, or a funky clock that looks like an updated version of my gym clock from highschool, or whether I am inviting more color into my space, patterns, prints, or paintings, the shops and sites I've listed below make my space a place I love to dwell and invite others to gather.
Open House
www.openhouseliving.com
107 S. 13th Street
Philadelphia, PA 19107
Photo Courtesy of Open House Blog

This is a sweet little boutique in down town Philadelphia with an eclectic mix of housewares, jewelry,baby, and pet goods.  I absolutely adore their selection of dinnerware and barware. Open House helps me to be the hostess with the mostest whether I'm entertaining for a party of 1 (moi) or my friends and family.
Anthropologie
www.anthroplogie.com
1801 walnut Street
Philadelphia, PA 19103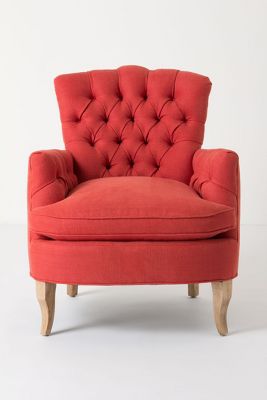 Photo courtesy of Anthroplogie.com
Anthropologie is one store I can't stop saying enough great great things about. Now, it's not the most budget friendly store, but it is an inspiration benefactor for sure. The stores have amazing intricately designed displays and houses some of the most colorful well crafted housewares I have ever seen. Don't be afraid to meander into your local store  for some home decor inspiration and be even less afraid to purchase a few items to cozy up on for your place. You will not regret it!
West Elm
www.westelm.com
1330 Chestnut Street
Philadelphia, PA 19107
Photo courtesy of WestElm.com
If you are a regular reader of the blog or visitor of my home pinterest board you know I am a sucker for bubble baths and the serenity that comes with them. West Elm is one of my favorite places to go when I want to spruce up my bathroom, especially when I want to introduce some color or am on the hunt for new bathroom linens (talk about a feel of luxury). While I love this store for their goods for the bathroom, it's a great store for everything from great furniture, kitchenware, patio decor, the bedroom and gifts.
CB2
www.cb2.com
Photo Courtesy of CB2.com
Crate and Barrel is cool, but I think Crate and Barrel 2 or CB2 is even better! Now, for me, a Philly girl (well technically right outside of Philly) I don't get to visit this store unless….I am visiting San Francisco. CB2 is Crate and Barrel's younger cooler hipper sister. CB2 takes home goods and just adds that extra layer of cool and it adds it for a pretty budget friendly price point. I've gotten all types of accent decor to add pops of color, depth, texture, and shape to my place.
Target
www.target.com
1200 Baltimore Pike
Springfield, PA, 19064
Photo courtesy of Target.com
For as much as I heart indie boutiques like Open House and your small chain Brands like CB2, I am a sucker for Target. When I moved into my current space with the grassy knoll out front and people were asking what to send my way, I was all about the Target gift cards. Target is so nice to my wallet, there are three within 25 minutes from where I live, and I heart the partnerships they do with various designers to bring absolutely gorgeous housewares to their stores. I don't discriminate when I go to target. I like ALL of their home goods and this spring I went to town with lamp shades, table linens, and even fun funky containers to organize my closet.
So what stores and sites can't you LIVE
without when it comes to making your house a home?
Remember, sharing is caring! xxoo